OTTUMWA — When Indian Hills Community College President Matt Thompson finished up his Monday evening meeting with the Lucas County Farm Bureau, he was at peace.
For six months he believed he did all he could. He could control what he could control, except for when the voting stopped and the counting started on Election Day.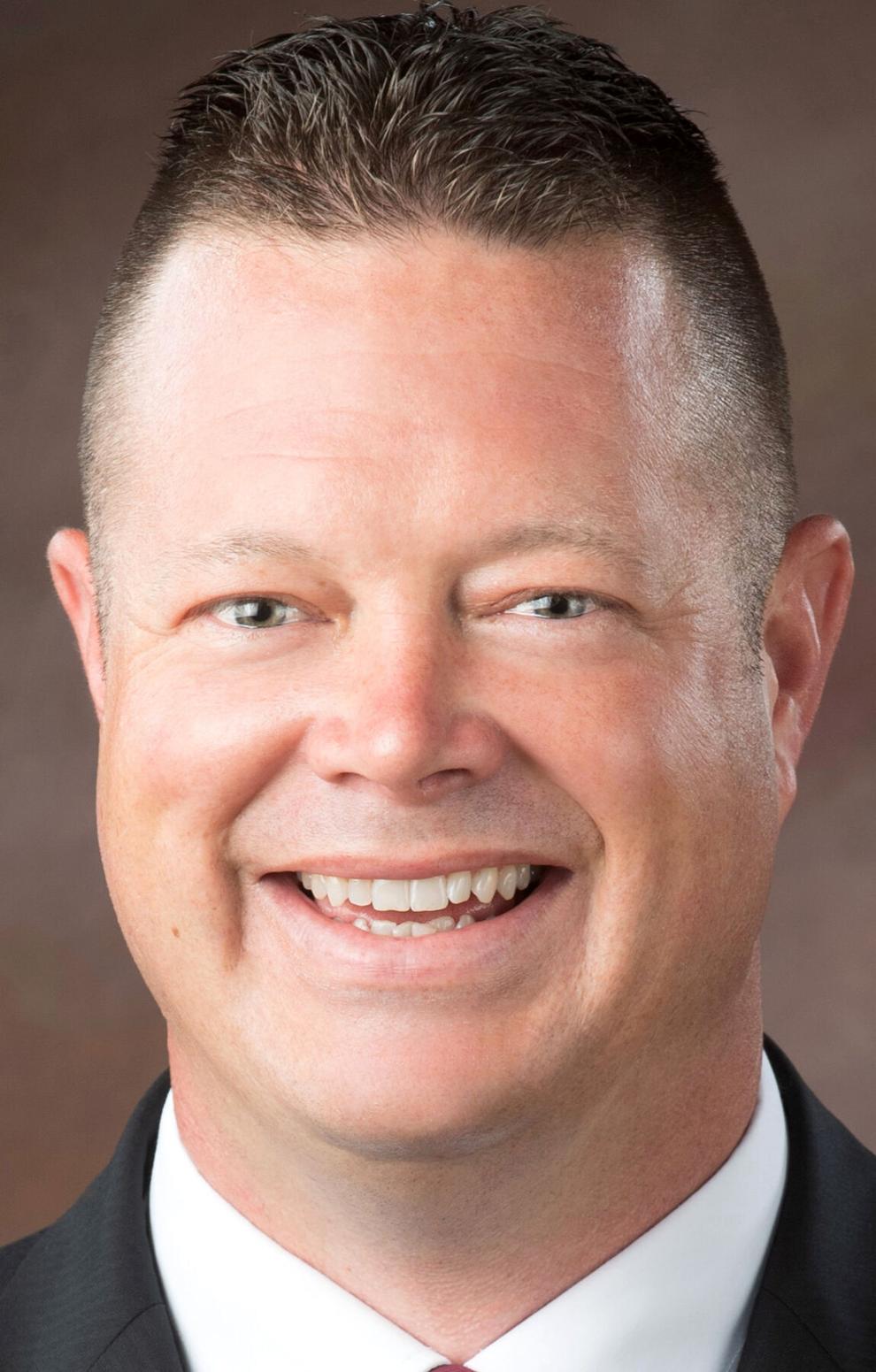 When the results started pouring in regarding the college's $28 million bond referendum to transform the campuses in both Centerville and Ottumwa, he felt the excitement building. Most counties, large and small, were passing the referendum with at least 70% of the vote.
"You know, I was calculating numbers from 2016, and I thought our turnout was high on Tuesday," Thompson said Thursday, two days after the referendum passed with 73% of voters deciding that taking the college into the future was important. "We got 78% in Appanoose (Centerville's county), and I felt good about Jefferson County and Wapello County once those came in.
"Once Davis County came in with 75%, I said, 'We've got it.'"
Thompson figured the college would have to run up the score in the higher-populated counties to get the referendum over the finish line, but was beyond thrilled when the rural, less-populated counties also passed it overwhelmingly. Every county in the college's region passed the measure with at least 66% of the vote; it takes 60% overall to pass a referendum.
"Every single county saw how important this is," he said. "All those communities approved the measure. It was voters and alumni, not just our students. We're so appreciative of that. So many of those rural areas stepped up."
Thompson endured a lot of restless nights for months, trying to implement a plan that could lead to adopting the measure. On Wednesday, he had a meal at home with his family "for the first time in six or seven weeks."
"It was fun," he chuckled.
The improvements to the campuses also will be "fun." The first part of the overall project will give Centerville basically an entirely new educational portion of its campus to accommodate growing trades such as nursing, agricultural sciences and construction technology.
The Centerville project, at 58,000 square feet of new construction, is by far the largest of the main phases, which will also include a Criminal Justice Training Center on the North Campus in Ottumwa, and fine arts renovations and a student wellness center on the Main Campus.
However, the biggest and most immediate perk will not take place on any of the campuses, at least directly. It will take place in every high school in the region, where virtual classrooms will be set up in an effort to expand continuing education and concurrent enrollment options. Thompson hoped those would be running in the fall of 2022.
All of it was passed, and most families will see a negligible increase in property taxes.
Thomson said the college will meet with architects starting next week to discuss how everything will fit. Very little had to be trimmed from what he originally proposed to the board of directors, and working the donor network and other private entities helped cut the cost of the bond, which will be paid over a 20-year period.
"We're going to be finalizing the design, and we'll be looking to kick off the Centerville project in the middle of next summer," he said of an estimated timeline for the project, which he hopes to complete in three years, but by five for sure. "We'll start the criminal justice center about six months after we start in Centerville."
Thompson anticipated the fine arts improvements, and student wellness facility, which will be constructed onto the Tom Arnold Net Center, will probably happen in 2023.
However, Thompson was also prepared if the bond fell through, the way it did in 2016. The college hadn't passed a referendum in 38 years, and change doesn't always come easily. He wasn't going to be deterred.
"There's no question I would have continued to fight to get it done, but we would have had to take a look at our approach," he said. "But at just about every presentation I made, most rooms probably had 80% of the people who either went to Indian Hills or knew someone that did. So they saw the impact this could make. It was a good way for them to see what we were doing."
Asked what he learned on the journey from an idea to reality, he said the greatest asset was buy-in from his staff and others.
"I love teams, and we're a team here," he said. "People have different strengths, so it was my job to see how to best utilize those for a successful outcome. I asked people to do things they were really good at, and it just re-affirmed the great people we have on campus, the retirees, and the alums."
Whether the referendum passed or not, Thompson won't soon forget what Neric Smith, the college's program director for agricultural sciences, told him when they left the final Farm Bureau meeting.
"He said if it passed or didn't, we're already doing so much good," he said. "We will have made progress. That was good to hear. We had put it all on the table, so we had no regrets.
"All along we implemented a plan where we were going to give people accurate information, and we were going to be open and transparent," he said. "It just shows you can achieve something like this when people believe in what you're doing."