OSKALOOSA — By July, the state was reopening in the middle of the coronavirus pandemic, but many normal summer activities took place with changes, or not at all. Schools were preparing for a return to learning, some virtually, some in person, and some a mixture of the two.
The Herald takes a look back at 2020 in a four-part series. Today, we publish the third part, looking back at what made headlines in July, August and September:
JULY
The Scholte House in Pella re-opened after a two-and-a-half year remodeling project.
Oskaloosa native Jessica Reuter was named the Oskaloosa Main Street Director.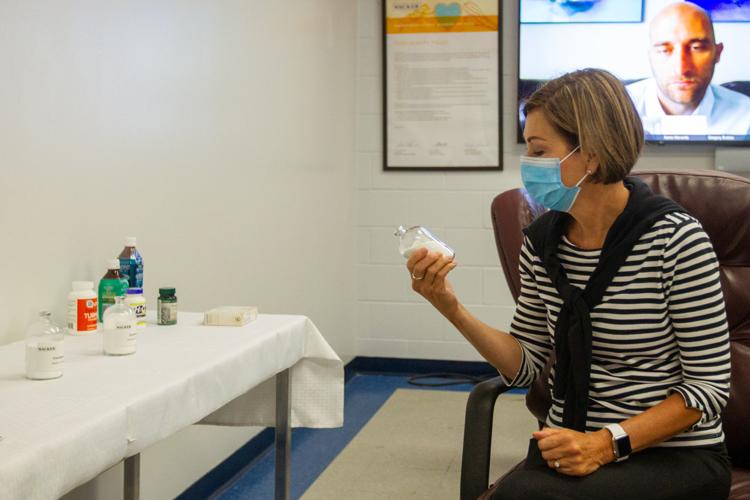 Rural Iowa businesses were making contributions to the state's COVID-19 response, and Gov. Kim Reynolds toured them in July. One of them stops was to Wacker Chemical in Eddyville, which among other things made the chemical that's paired with Remdesivir, the antiviral medication that's been used in treating COVID-19 patients, to allow for it to be administered through an IV.
The Oskaloosa Community School Board approved concepts for school renovations, moving the project forward.
Central College reported a record-breaking year for fundraising efforts, with more than 4,000 alumni and friends donating $5.67 million, an increase of 20% from the prior year.
Sen. Joni Ernst visited The Coffee Connection, Candi's Flowers, Atlantic & Pacific Pub, The Grand Theater, Baggio's Italian Restaurant and Peace Tree Brewing in Knoxville to learn about small business struggles during the pandemic.
Rose Hill farmer Mark Jackson was named the 2020 Iowa Conservation Farmer of the Year.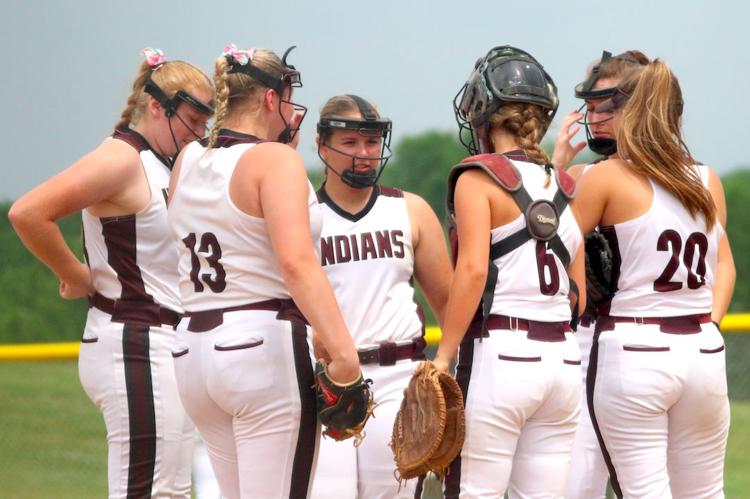 A positive COVID-19 test within the Oskaloosa Softball program ended the team's quest for a fifth state tournament trip in seven years. The 10th ranked Indians were 12-9 and scheduled to host a playoff game when a possible exposure, and eventually a positive test, were confirmed. The test forced them to forfeit the postseason game, and thus eliminated them from contention.
AUGUST
An underground cable explosion in Pella caused killed two workers and injured another. The crew was installing industrial lines when they struck a buried high-voltage electric cable. All three were from Richmond, Virginia.
Highway 63 southbound between Oskaloosa and Eddyville closed twice for several days due to damage caused by a sinkhole.
U.S. Sen. Chuck Grassley made a stop at Weiler Inc. to learn more about the manufacturing industry and to hear from employees.
Iowa Lt. Gov. Adam Gregg was given a sneak peak of the new Red Rock Hydroelectric facility as the project inched closer to completion.
Knoxville Raceway announced on Aug. 25 that after some COVID-19 exposures they would cancel the remainder of the 2020 racing season.
A federal court tossed a lawsuit filed by Jason Carter against the investigators of his mother's murder and his father. Carter has appealed. The suit came after Carter was acquitted of first-degree murder charges. His suit argues there was a biased investigation and leads that pointed to other suspects were not charged. Carter also filed a lawsuit in state court.
Over 150 community members prayed over 50 destinations across Knoxville during the annual Knoxville Prayer Walk.
SEPTEMBER
Marion County started the month of September seeing its first COVID-19 death reported by the state of Iowa. A day later, the county added 21 new cases of the virus, pushing its infected total since March beyond 500.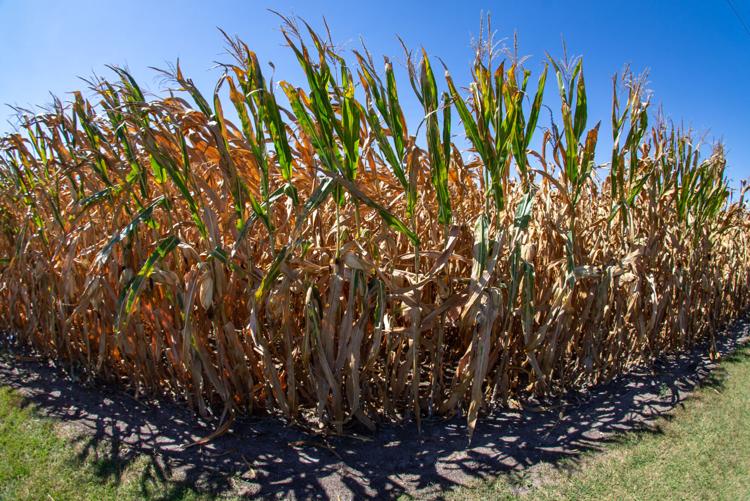 A drought neared its peak in Mahaska County.
Oskaloosa selected Jeffrey Swanson to be its next fire chief.
An Iowa Senate ethics committee on Friday quickly dismissed a complaint from two citizen groups alleging State Sen. Ken Rozenboom had improperly benefited from legislation he supported because he was involved in livestock operations as an owner.
Fairfield Inn & Suites in Oskaloosa celebrated its grand opening.
An Iowa district court judge handed an adverse ruling to the Mahaska County Board of Supervisors, denying their motion to have the judge reconsider a 2018 ruling. The 2018 ruling held that the South Central Regional Airport Authority was a valid 28E entity and that the county was in breach of contract.
In a separate ruling, the same judge threw out the lawsuit filed by the Site A Landowners that challenged the SCRAA. The landowers are appealing the decision.
Locals were calling into question the level of transparency from Knoxville Community School District, which was one of a few districts in the state not regularly reporting COVID-19 numbers.
Staff writers from the Oskaloosa Herald, Knoxville Journal-Express and Pella Chronicle contributed to this report.